Hurricane Laura, the first major hurricane of the 2020 Atlantic Hurricane Season, made landfall over Louisiana in the early morning hours of Thursday, August 27. As a Category 4 storm and with maximum sustained winds reaching 150 miles per hour, it caused significant damage along the Gulf coasts of Louisiana and southeastern Texas. For NOAA's Office of Coast Survey – whose job it is to identify dangers to navigation and help speed the reopening of ports and waterways following severe storms – this marked the first hydrographic survey response effort of the hurricane season.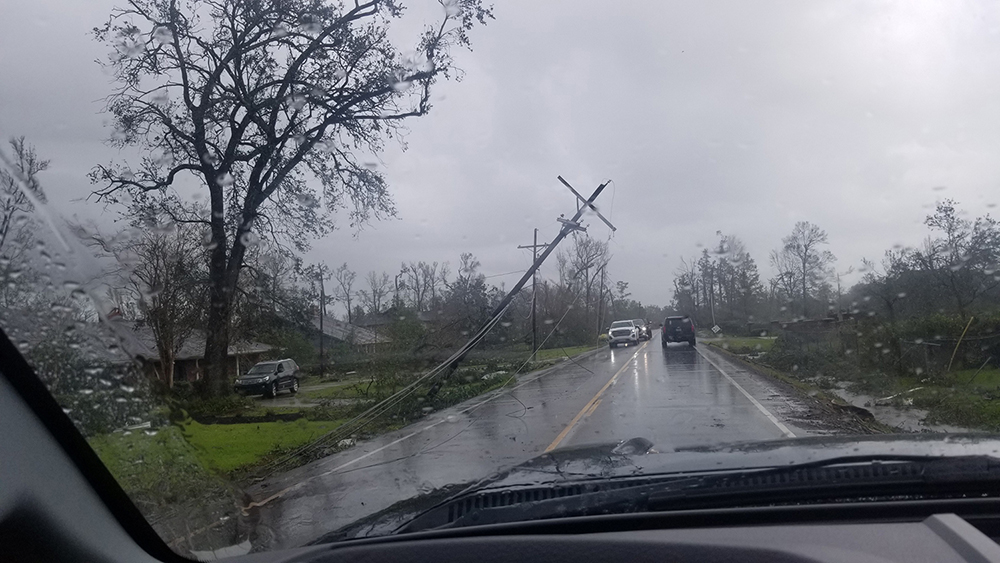 Coast Survey navigation managers stationed in the Gulf region received requests from the U.S. Coast Guard (USCG) and U.S. Army Corps of Engineers (USACE) to conduct hydrographic surveys in several locations including Galveston Bay, Calcasieu Ship Channel, and the Gulf Intracoastal Waterway near the Louisiana-Texas border. They coordinated these requests with Coast Survey headquarters and navigation response teams to prioritize survey locations, survey goals, and the efficient use of hydrographic surveying resources.
The navigation response team homeported in Stennis, Mississippi, (NRT-Stennis) collected object detection and multibeam data in the Calcasieu Ship Channel, Louisiana, finding submerged objects that they reported to the USCG. NRT-Stennis also collected high definition photos of three Center for Operational Oceanographic Products and Services (CO-OPS) assets at the entrance of the Calcasieu Ship Channel. These assets are a critical part of Lake Charles Physical Oceanographic Real-Time System (PORTS®). PORTS assets measure water levels, currents, salinity, and meteorological parameters that mariners need to navigate safely.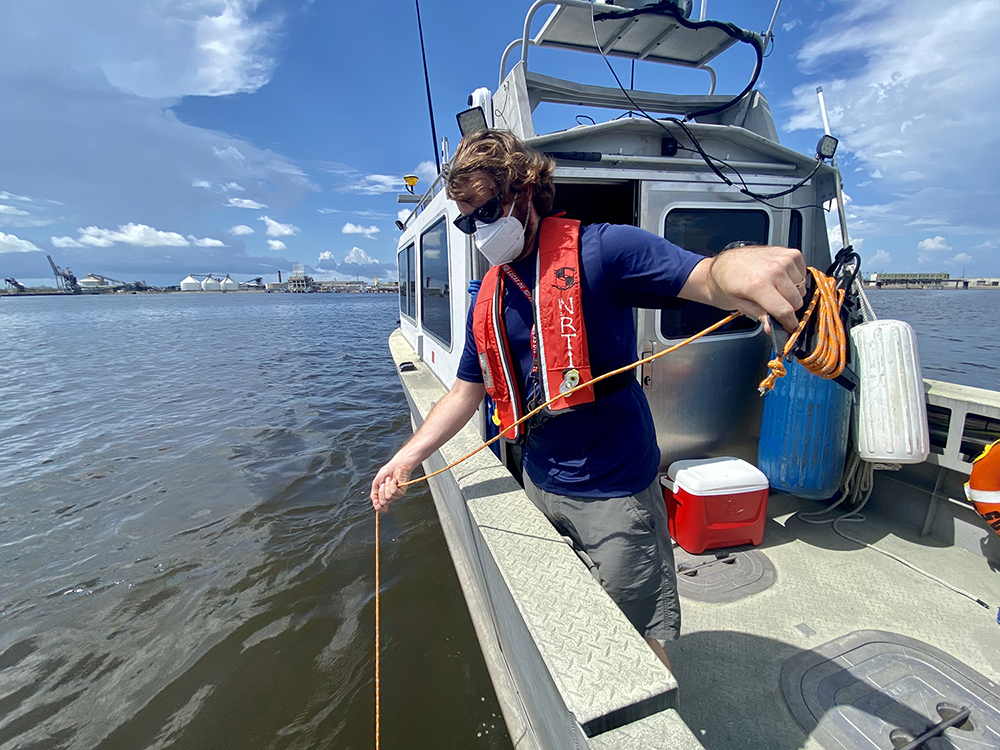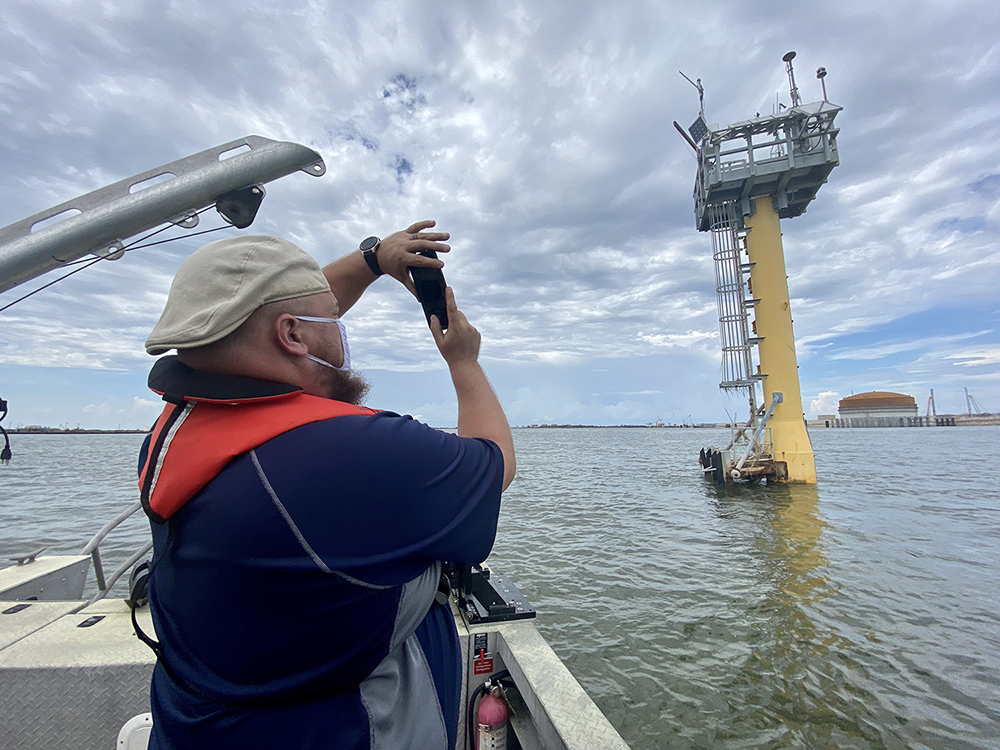 NRT-Fernandina Beach collected side scan sonar and multibeam data of Anchorages A-C in Galveston Bay, Texas, while NRT-Galveston provided processing and logistics support. NRT-Fernandina Beach joined NRT-Stennis in the Gulf Intracoastal Waterway west of the Calcasieu Ship Channel to the Louisiana/Texas border to survey further.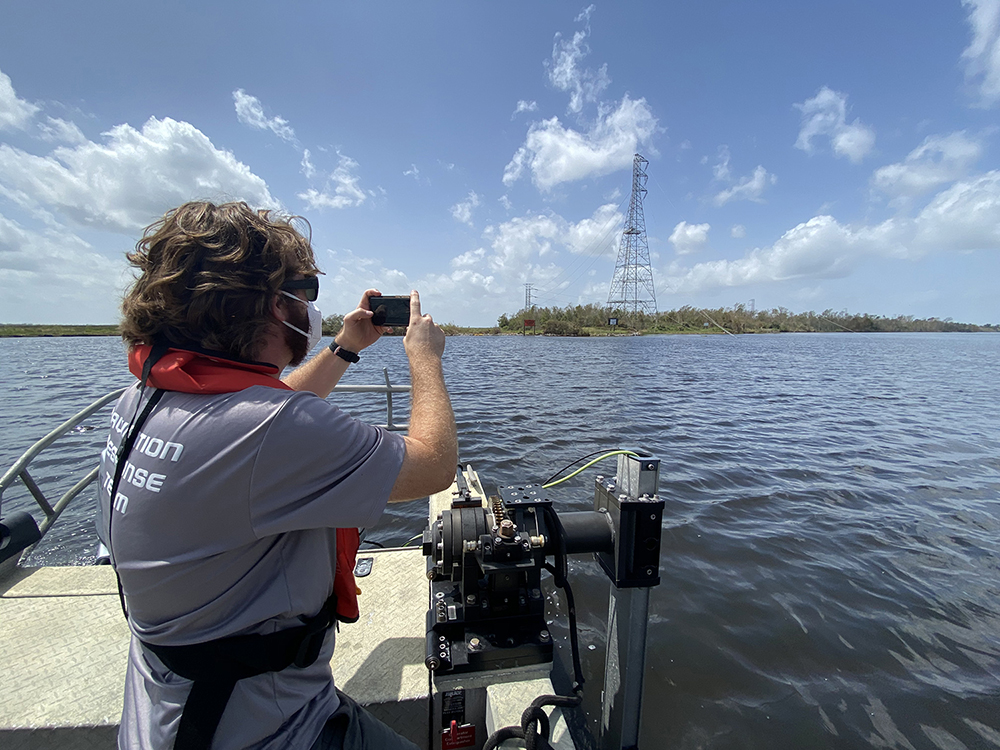 Coast Survey's hydrographic survey contractor, David Evans and Associates, surveyed the entrance channel to the Calcasieu Ship Channel. In addition, following the removal of a partially submerged rig, they conducted a clearance survey to verify all remnants of the rig had been removed. The strong partnership between Coast Survey and NOAA's Acquisition and Grants Office allowed for the quick initiation of negotiations and the subsequent award of this task order, allowing for field acquisition to start within 24 hours of the official request for survey.